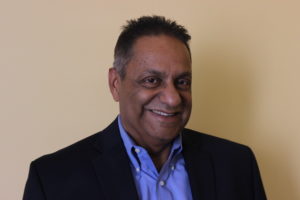 Sherille Ismail (J.D.), joined Intelsat in 2019 as Senior Counsel for international regulatory affairs. He has significant experience in satellite communications and media policy involving the digital transition. Previously, he held senior management positions at the FCC, including Deputy Chief, Cable Services Bureau and Deputy Director, Office of Legislative and Intergovernmental Affairs.
He is the author of several publications, including: (1) "Transformative Choices: A Review of 70 Years of FCC Decisions," Journal of Information Policy, Vol. 1 (2011); and (2) Analyzing the World Bank's Blueprint for Promoting "Information and Communications," Federal Communications Law Journal, Volume 59, No.1 (2006). He was also the policy counsel and helped write a 500-page FCC report on the media landscape in the Digital Age.
While serving in the FCC's International Bureau, he organized and led workshops for foreign regulators, on topics ranging from promoting competition, interconnection pricing, transparent regulatory policies, separation of the regulator from Ministries, spectrum allocation. Sherille joined the FCC in 1996, after serving as a member of the joint congressional conference committee staff that negotiated the Telecommunications Act of 1996. He also worked on numerous other antitrust, civil rights, and international issues (e.g., working with the UN to restore democracy to Haiti after a military coup) during his tenure as a senior legal advisor to Rep. John Conyers on the U.S. House of Representatives' Judiciary Committee.
Sherille is a graduate of the School of Foreign Service, Georgetown University and Georgetown University Law Center. He was born in Sri Lanka and lived with his family for a short time in Zambia. He first came to America as a student delegate, representing Ceylon (now Sri Lanka), to the World Youth Forum which brought together students from 32 countries for a three-month stay in New York and Washington D.C.