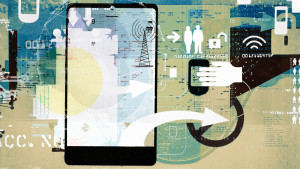 The 4th Circuit Court of Appeals upheld what is known as the third-party doctrine: a legal theory suggesting that consumers who knowingly and willingly surrender information to third parties therefore have "no reasonable expectation of privacy" in that information — regardless of how much information there is, or how revealing it is.
Research clearly shows that cell-site location data collected over time can reveal a tremendous amount of personal information — like where you live, where you work, when you travel, who you meet with, and who you sleep with. And it's impossible to make a call without giving up your location to the cellphone company.
"Supreme Court precedent mandates this conclusion," Judge Diana Motz wrote in the majority opinion. "For the Court has long held that an individual enjoys no Fourth Amendment protection 'in information he voluntarily turns over to [a] third part[y].'" The quote was from the 1979 Supreme Court case Smith v. Maryland.