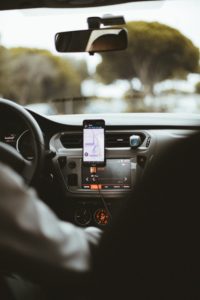 Avoiding the "Uberfication" of the Platform Economy Discourse
A long-running debate on online work platforms has been whether such platforms should be regulated. A prominent example of this has been the spate of recent court cases against Uber regarding its treatment of drivers. Uber has long argued that its driver partners are "independent contractors" and not employees of the platform, and are therefore not entitled to the benefits and protections afforded to employees in the traditional sense. There are arguments against this defence. The platform decides the price of rides based on demand. Furthermore, unlike independent contract work, the customer who calls for a ride cannot choose the driver. Platform algorithms play a role in matching customers to the nearest drivers. In other words, despite the fact that anyone can drive for Uber, one could argue that the platform still functions very much like a traditional taxi company where the company sets prices and is active in allocating drivers to riders (though with Uber the driver is at least free to pick up the ride or not). Uber, therefore, replicates some aspects of traditional business models. However, even if one were to accept the arguments against Uber's defence, would this set a good precedent for the regulation of online work platforms?
Not all platforms work like Uber. Take online freelancing platforms such as Upwork or freelancer.com, where freelancers can offer a variety of services, including data entry, transcription, graphic design, translation etc. Clients can search the platform for freelancers that meet their requirements, contact the freelancer directly, and negotiate a price one-on-one. Search results can be influenced by factors such as the ratings of the freelancers given by previous clients on the platform. Apart from such instances, however, the platform largely functions as a space that facilitates the meeting of client and freelancer. The client and freelancer can negotiate their business together relatively independently, and the platform does not set a price. In such a case, the freelancers cannot be considered employees of the platform. The freelancers are not working for the platform to produce a specific type of service – they are working for the client. It is not clear that regulation of such platforms is possible or even desirable. If at all, what seems to need addressing, without the need for intrusive regulation, would be to ensure the balance in accountability of the clients and freelancers for the work that is contracted through the platform.
Moreover, this does not even begin to account for the vast amount of informal online gig work that is facilitated through social media. In LIRNEasia's study of online freelancers in India, Sri Lanka, and Myanmar in 2015-17, we found that many online freelancers used Facebook, LinkedIn, Instagram and other social media platforms to promote their work and find clients. While such social media sites were not created with the goal of facilitating gig work, they have come to function as informal work platforms in many instances. Such a workspace is extremely difficult to map or capture in a way that is meaningful to be regulated. Nor does there appear to be a clear case for regulation in these instances.
Even if one accepts the arguments for regulating Uber, it is important to remember that not all online platforms function like Uber. Nor does all online gig work take place on dedicated platforms. The online workplace is an enormously diverse space. We should avoid the "Uberfication" of the discourse on platforms to capture this true diversity.