Sarvodaya with its extensive network and infrastructure across Sri Lanka has launched several initiatives to provide assistance to the public currently effected by the second wave of COVID-19. Although some initiatives were launched as early as April 2020, involving over 1,200 full time staff and thousands of volunteers. Senior staff members working around the clock ensure smooth operations of the critical responses from the ground teams.
The network is looking to bridge some of the gaps working with various stakeholders including the Ministry of Health to provide relief to those who need it the most. Some of the key initiatives launched are as follows:
Launched a mobile awareness unit to educate communities on health and safety guidelines and vaccinations, a facility which is available island wide. Initial programmes have been focused towards vaccination centres as instructed by the Ministry of Health.
Distribution of dry rations to effected communities through the established of an emergency call centres handling over 60-100 calls a day.
Working with the Government to ensure dry rations are available to the people of elder's homes, children's homes and other care facilities for those undergoing isolation and travel restrictions.
Development of an intensive care unit at Thanamalvila and the establishment of a dedicated COVID-19 recovery centre to serve as an intermediate care centre – for which approvals have been received from the relevant authorities.
Working with selected communities to distribute dry rations and install hand-washing and sanitation equipment with a focus on the Colombo District.
With the aim of making a difference to those in need, LIRNEasia and its staff have collectively contributed a sum of Rs. 240,000 to Sarvodaya.
These funds will be utilized for the above-mentioned initiatives over the following weeks.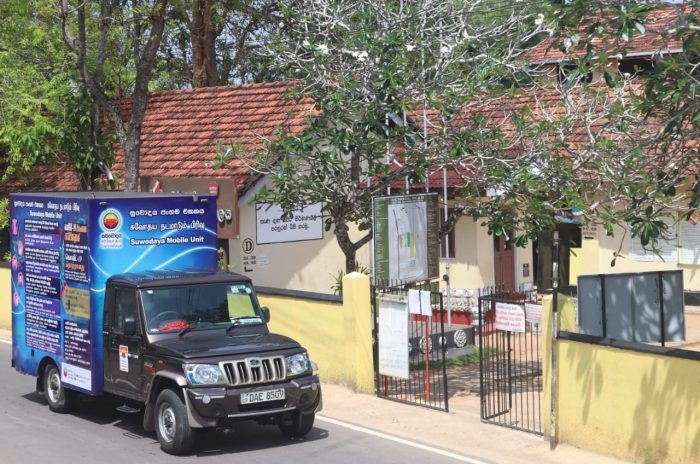 Source: themorning.lk