I was in Singapore in September 2022 to join the Asia Pacific Regional Internet Governance Forum (APrIGF). Here, I spoke on a panel on 'Connecting the Unconnected – Efforts from Private Sector and Policy Lessons from APAC'. Among the areas I highlighted were the changing gaps in access (gender, urban-rural, age) with emphasis on the role of COVID-19 drawing on our nationally representative surveys, and legal and regulatory challenges, in South Asia.
Also on the panel were Tariq Zaman, Crystal Kewe & Riki Manaragi  who discussed the role of community networks, indigenous communities and entrepreneurs, respectively. Isha Suri (Centre for Internet & Society) & Rodrigo Balbontin (Asia Foundation) moderated the session.
A livestream of the session can be viewed here.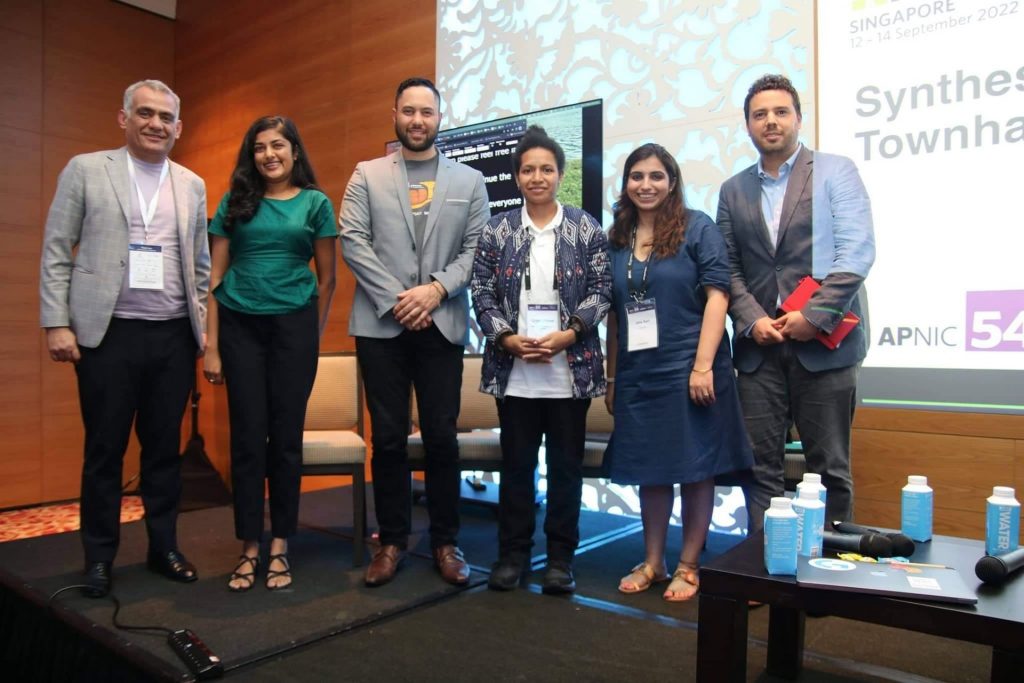 APrIGF also served as a convening ground for various side-meetings. One that I participated in was organised by the Association of Progressive Communications to discuss a pathway for easing policy and regulatory hurdles in South and Southeast Asia, with a particular focus on community networks.