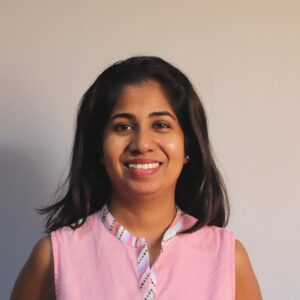 Nilusha Kapugama rejoined LIRNEasia in 2020 and is currently working as LIRNEasia's Chief Operating Officer Senior Research Manager. She is responsible for managing LIRNEasia's operational and business development activities. Previously she worked at LIRNEasia for 7 years until 2015. During this time, she engaged in and managed research projects in areas such inclusive agriculture and electricity. Nilusha also conducted systematic reviews and later managed a multi-country systematic review capacity building project. She was responsible for managing timelines and budgets as well as the quality of the outputs.
Nilusha also worked on monitoring and evaluation while at LIRNEasia and has completed the International Programme for Development Evaluation Training in 2013.
Prior to rejoining LIRNEasia, Nilusha worked as a Senior Business Consultant and Team Lead for Research and Consulting at Stax Inc, a strategy consulting firm based in Boston and Chicago in the US and Colombo in Sri Lanka. She also taught Economics at the Colombo International School. Nilusha has a BSc in Economics from the University of London and a MSc in Development Economics and Policy from the University of Manchester.