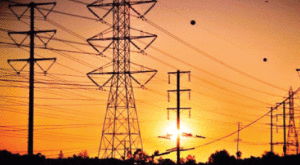 The nationwide unplanned outage last Sunday has obviously got everyone upset. While some are trying to make political capital out of it, the responsible thing to do is to understand the causes and act to avoid a recurrence. This appeared to be the objective of the reporter who interviewed me last week for this article.
There is one place where the report does not exactly reflect what I said. I was asked whether I was happy with CEB's /PUCSL's role. Not just the PUCSL's as indicated in the report. Here was my answer:
Cannot be happy. The CEB restructuring has gone remarkably well with a great deal of information that was hitherto hidden, now out in the open. But it needs to move to the next stage so that incentives are created for greater efficiency and customer responsiveness. For example, it is possible that the delay in modernizing the SCC (which was asked for by the PUCSL in 2010) took so long (and is not yet completed) is because of difficulties in mobilizing investment and timely procurement. PUCSL is still very timid. Unless it becomes proactive, it will not be able to exercise the full powers given by the Act.
I was saying that the reform process had to go forward, and indeed, be accelerated
Specifically on how consumers were affected, I said:
It appears that none of the CEB distribution licensees and LECO had contingency plans in place to deal with the situation that arose on Sunday. I am not talking about the transmission and generation units that were the causes of the unplanned outage, but the distribution units that directly face the consumer. A good communication plan, well executed, is key to building a trust based relationship with consumers.